eastGhost
Find your truth. Share your experience. Since 2005. 12 entities seen recently.
Haunts. History. Lore. Explorations. Experiences. Intrigues. Media. Research. Preservation. ParaGuides.
Community for enthusiasts, sensitives, historians, explorers, fans, photographers, researchers and anyone keen on the macabre.
Click here to login. Browser Cookies are required. Constantly returning here indicates your Browser Cookies are not working: Check your browser, security, firewall.
---
Intrigues - broad, deep, documented, disturbing
Many more inside.
THE DANCING LIGHTS: Thistle Millworks at Ilchester, Md.
Investigation and Experience by Sulky / Lon Strickler / Phantoms & Monsters Blog
BELOW: Thistle Mill, main building, in the 1940s when it was used primarily to produce "cotton duck" a heavy, plain woven cotton fabric, commonly called canvas. This was well after the mill's heydey and in the wake of major cotton duck mill closures in Hartford, Connecticut and other areas in the north. Picture courtesy of Baltimore Historical Society.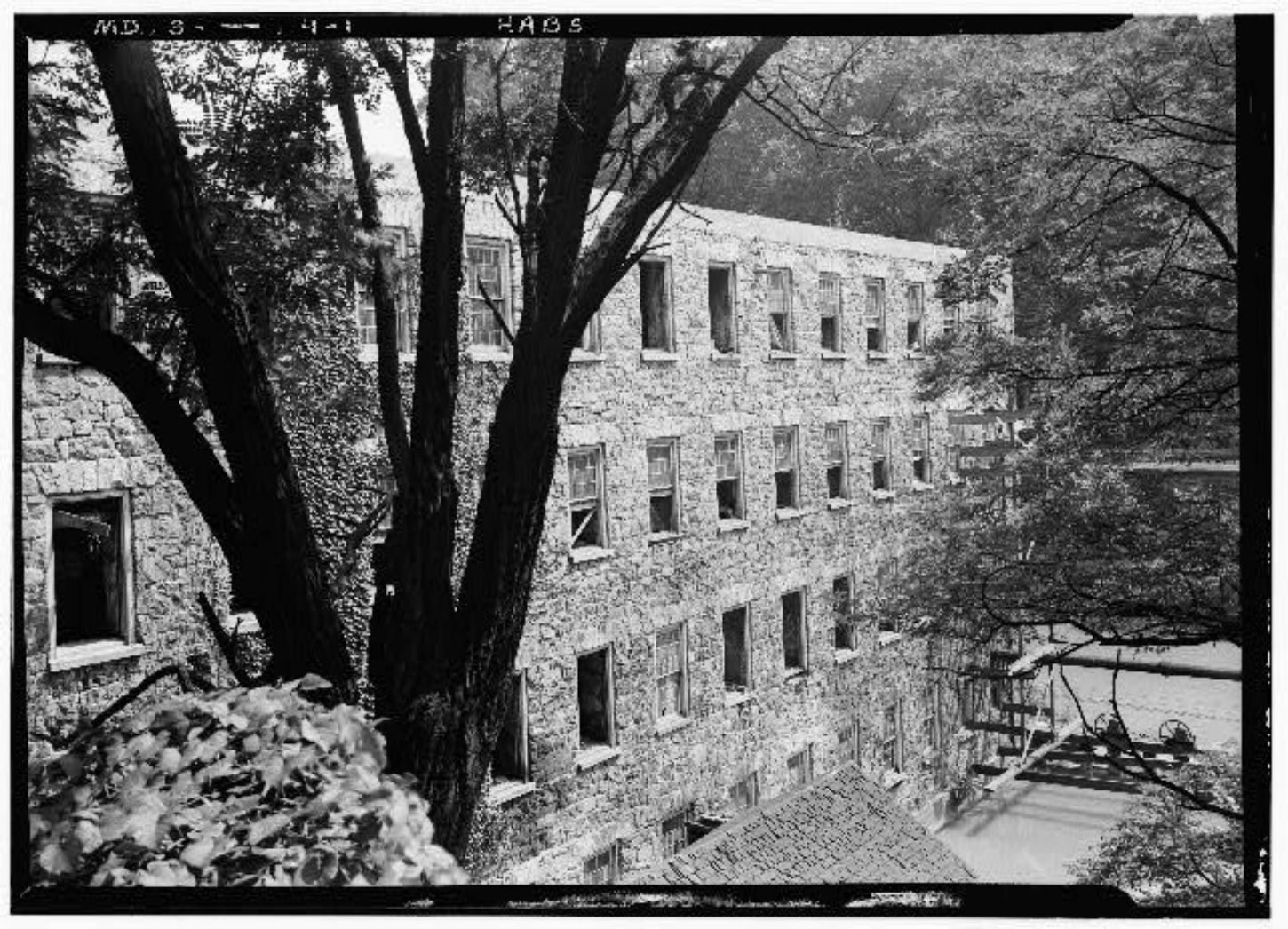 I investigated an inquiry several years ago at the Simkins Industries, Inc. plant in Ilchester, MD. Some employees had noticed an orb of "dancing" light about 10 inches in diameter occasionally move slowly right to left along a wall in the beater room section of the plant. The sightings were usually in the early evening hours but always in the same area.
An employee and I entered the complex while the plant was down for weekend servicing. I must say that I noticed several spirits within this plant. There had been some deaths (natural and accidental) in the plant and some were evident, in particular an older man who insisted on following us around. His presence was very strong and somewhat disturbing since my feeling was that his death came at his own hand. The name I sensed was "Buzzard" are something similar. I don't know if it was a nickname or his actual surname in life. We reached the area of the orb sighting and I noticed immediately that the temperature had dropped quickly and remained colder than the surrounding area the entire time I was there.
My perception was that of a man who has died in a piece of machinery (bottomliner pulper) many years before. The name that I sensed was "James" and that he seemed to be in his 30's. I never witnessed the orb, but I am sure that this was his spirit energy. I attempted to contact "James" through my spiritual guide and seemed to have made some impact. My subsequent inquiry a year or so later with those employees who made the original inquiry concluded that the orb had not been seen and/or reported since.
# # #