Find your truth. Share your experience. Since 2005. 15 entities seen recently.
Community for enthusiasts, sensitives, historians, explorers, fans, photographers, researchers and anyone keen on the macabre.
The following content is reincarnated from a street racing site that unwittingly ignited intense interest in all things paranormal.
Nike Missile Site, Waldorf, Md.
map // laurel branch drive, accokeek, maryland (near rt. 228 and rt. 210, curiously near a hot street racing spot)
W-45 Nike Missile Aerial View, 1960's: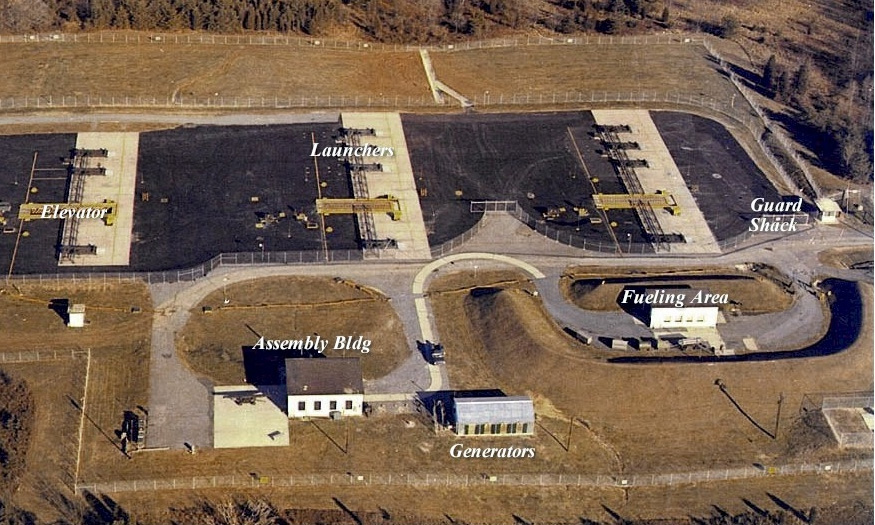 (http://rogercote.tripod.com/roger/waldorfpics/)
The first Nike-Ajax knocked out a target drone in November 1951. It was the first operational ground-based supersonic anti-aircraft in the United States and was deployed at sites in a circular pattern around key American industrial and military locations. The first Los Angeles area Nike-Ajax battery was positioned in the mountains above Malibu in 1954.
The Nike-Hercules became operational in 1958, and more than 80 Nike-Hercules missiles were deployed in the United States, with 10 more in Europe and Taiwan. It was followed by the Nike-Zeus missile, which had a preliminary test firing Aug. 26, 1959, and could fly more than 8,000 miles an hour.
Nike missiles were launched from a self-contained launch area, and each site had two or three launching platforms. The missiles, stored underground on rails, were brought to the surface by elevators. Once on the surface, they were pushed on rails to an erector and raised to an angle of about 85 degrees for firing.
The Nike missiles used the "command guidance" system, in which the major control equipment was ground based and not part of the expendable missile. A control area, at least 1,000 yards from the launch area, contained separate radars that simultaneously located and tracked both the target and the Nike missile and guided the missile to the target. All existing U.S. Nike batteries were inactivated Feb. 4, 1974.
Specifications
First launch: November 1951
Length: 41 feet
Diameter: 31.5 inches
Weight: 10,710 pounds
Power: Solid fuel
Speed: 2,200 mph
Range: 75 miles
--from boeing.com/history/mdc/nike.htm
Between 1954 and 1974 many USA cities were ringed by Nike missile sites. These were ground-to-air missiles, intended to protect against attack by enemy bombers. The first versions of the missiles were armed with high explosive shrapnel warheads, so they could bring down the target even with a near miss - although in the days before electronic countermeasures, the missiles could easily have made direct physical contact with their target, making any warhead superfluous. Later versions of the missiles could be armed with 30 Kton nuclear warheads, in case there were more bombers than missiles. The nuclear warheads could also be used against ground targets.
Each Nike installation was split into a radar/control site, high on a hilltop for good visibility, and a launch site somewhere lower down and a mile or two away for better protection. The two sites communicated either by buried cable or by microwave; if the latter, they had to be in line of sight with each other. Aside from the differing site requirements, another reason for separating the control site and the launch site is that one of the control radars had to stay locked onto the missile. If they were too close together, the radar dish could not physically turn fast enough as the missile left the ground.
One peculiarity of the system was that it had a minimum range as well as a maximum - if the target was too close to the launcher, within about two miles, it could not be hit. Because of this the installations were sometimes placed in pairs, each able to cover the other's dead zone.
Although the system has long since been decommissioned, many of the launch sites and control sites remain.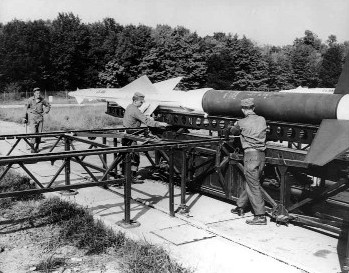 http://community-2.webtv.net/nikew25/roguenike/index.html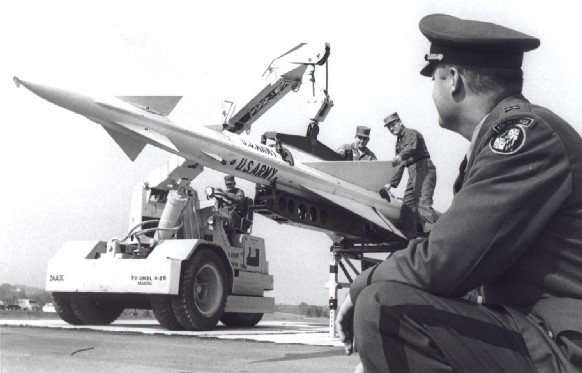 A few Nike links:
-- adapted from http://www.acme.com/jef/nike/
map to another nike site, right smack in the middle of a lower-income neighb. There's even a neighboring "Nike Missile Park"...
Map of another (!) Nike Missile site, also strangely close to a street racing spot.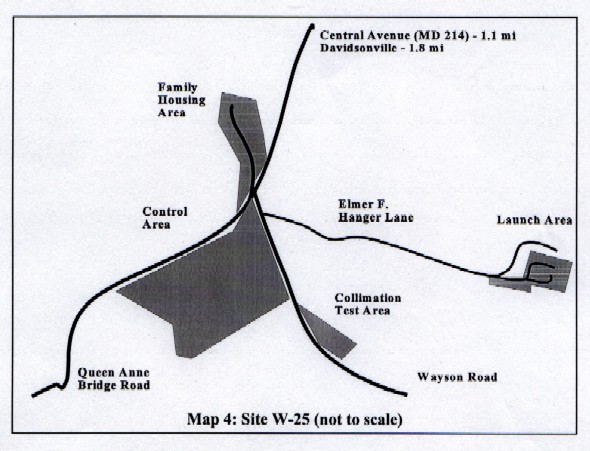 Slightly less related, but still on the topic of mil installations surprisingly near street racing hotspots, see the Brandywine receiver site: (map) It provides secure satellite access from National Command Authority (NCA), Joint Chiefs of Staff (JCS), and common users to deployed tactical forces. This AFSATCOM system provided the JCS connectivity for the primary and alternate National Military Command Centers (NMCC and ANMCC) with the AFSATCOM system worldwide including the Single Integrated Operational Plan (SIOP) forces, the Commander-in-Chiefs of the unified and specified commands, the National Emergency Airborne Command Post (NEACP), and the Worldwide Airborne Command Posts.
---
More on W-25 Nike Missile Site (Largo, Maryland, near Rt. 214 and Queen Anne Bridge Rd. east of DC), per Bill Evans' excellent site on DC area sites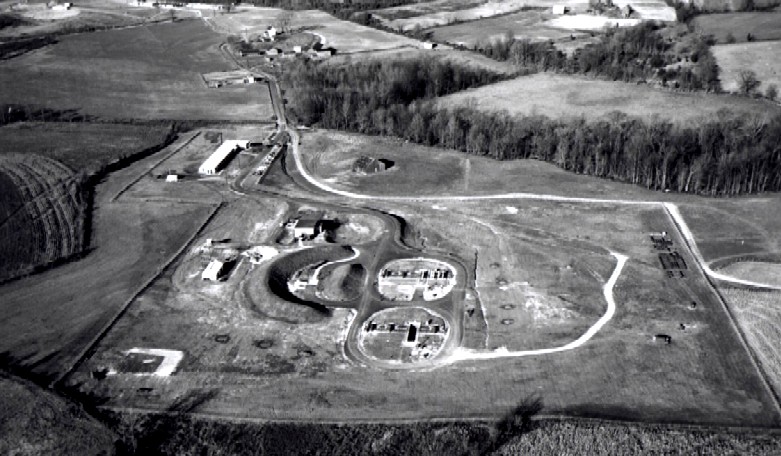 Aerial view of W-25 launch area, Dec. 5, 1956. (NARA photo 111-SC-549340)


This closeup of the launcher area shows elevators on which missiles were raised from underground storage magazines for firing.

Looking almost due west across the launcher area (foreground) to the integrated fire control (IFC) area (center background) in 1964. The launcher area serves as the Anne Arundel County Police Academy, while the IFC area is the Davidsonville Family Recreation Center.

Looking northeast across the IFC area in 1972. Military family housing is at top left, with Queen Anne Bridge Road and Wayson Road intersecting in front. The road joining Wayson Road at top center is Elmer F. Hagner Lane, which leads to the launcher area.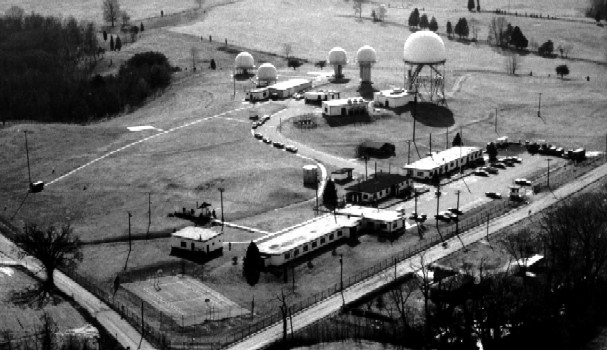 This 1972 view looks south across the IFC area, with Queen Anne Bridge Road at lower right.