Find your truth. Share your experience. Since 2005. 12 entities seen recently.
Community for enthusiasts, sensitives, historians, explorers, fans, photographers, researchers and anyone keen on the macabre.
The following content is reincarnated from a street racing site that unwittingly ignited intense interest in all things paranormal.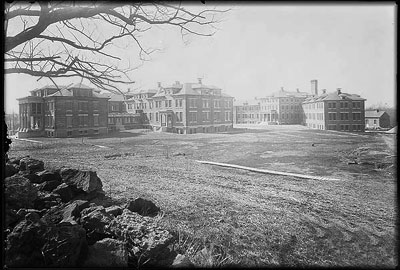 Crownsville State Mental Hospital
"There is a separate building for the Negroes. This building is, without doubt, the worst of kind within the state."
Maryland Mental History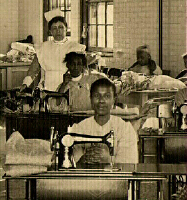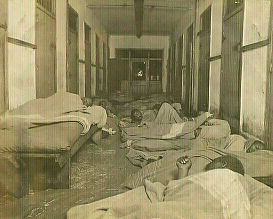 Spring Grove Hospital in Baltimore County, Springfield Hospital in Carroll County and Crownsville Hospital in Anne Arundel County. The MHA operated approximately 1,200 psychiatric beds and employs 3,100 individuals. Each of the regional hospitals have multiple tenants on their grounds and each host clinical training programs.
Over the past two decades, MHA has reduced its beds by 4,000 or 73%. Although the MHA operates 1,200 beds, 50% of those beds are forensic and are occupied by individuals who are court ordered for competency and responsibility evaluations or committed for treatment upon a finding of incompetent to stand trial or not criminally responsible due to a mental disorder. The reduction in the number of beds is a result of improved medications and growth in community-based services in response to the Supreme Court?s Olmstead decision.
The review process included a data-driven study of issues by hospital leadership that examined all of the Central Maryland Regional Facilities. All agreed that their goal was to maintain or improve the quality of care, maintain current bed capacity and achieve capital and operating savings. It was important to maintain current bed capacity, as the courts are still committing people at record numbers and there are backlogs in the hospital emergency rooms. The MHA would like to create more community placements, however, there are no funds available at this time.
There were many issues to consider when consolidating, the first, was the patients. This closure was going to cause disruption to their treatment and their support system. There was concern regarding the impact on family, staff and the community. There are legal concerns, one half of the population are court involved. There are also tenant issues as well as programming capacity and ongoing operating issues. Crownsville was chosen because the least number of patients would be affected, Crownsville had fewer state agencies on their campus and posed the least number of potential layoffs.
Ms. Sheilah Davenport, CEO, Crownsville Hospital, informed the Committee that the hospital has been in existence since 1910 and had 200 patients when the consolidation process began and currently has 82 patients remaining, all of whom will be transferring to Springfield or Spring Grove Hospitals by June 30th. At the beginning of the process, there were 468 employees, 109 were given notice that they will not be given a placement in another MHA hospital. The people not placed were administrative and support staff. Due to a consorted effort by DHMH Human Resources, all but 12 of that 109 people have been given placements in other state agencies and those 12 have been given layoff notices. Personnel continues to work on finding these people placements. All clinical staff were reassigned to either Spring Grove or Springfield Hospitals and moved primarily with their patients to maintain continuity. The consolidation process has gone relatively smoothly and took the concerns expressed by families very seriously and moved patients to the facilities that they or their family had requested.
It is still unclear as to what will happen to the campus. Anne Arundel County is interested in acquiring the property. A skeletal crew will remain behind on the premises to make sure the property remains safe and is maintained.

RAND JURY INSPECTIONS OF STATE HOSPITALS AND SCHOOLS by Pat Melville
[Continuation of analysis of ANNE ARUNDEL COUNTY CIRCUIT COURT (Grand Jury Reports) 1933-1966 [MSA C2137] and ANNE ARUNDEL COUNTY BOARD OF EDUCATION (Grand Jury Reports) 1969-1981 [MSA CM1178].]
The Anne Arundel County grand juries inspected the state hospitals and schools in the county. The committees looked at both the physical plant and the administration of each facility. The institutions included Crownsville State Hospital, Clifton T. Perkins State Hospital, and Barrett School for Girls.
Crownsville State Hospital was established in 1910 to house and care for insane persons among the African American population within the state. It was desegregated in 1949. Throughout the 1940s the grand jury lamented the practice of placing criminally insane and older, senile people in the hospital. In the 1950s the grand jury reports referred to periodic riots which were blamed on operating the facility both as a mental hospital and a penal institution. Overcrowding necessitated the mixing of the two types of patents. In 1955 the patent population reached 2600. Some buildings were jammed full of beds and others contained individual bedrooms and commodious day rooms.
As with the penal facilities, the grand jury of the April 1965 Term conducted a very thorough examination of the Crownsville State Hospital and reported their findings in detail. By then most of the patients were coming from a specific geographical area, specifically southeast Baltimore, Anne Arundel County, and Southern Maryland. A Community Psychiatric Center provided out-patient treatment of mental disorders. An Alcoholic Rehabilitation Unit treated alcoholics who admitted themselves or had been committed by a judge, family, or friends. The unit experienced a high return rate because community based out-patient clinics were unavailable. The grand jury inspection included training opportunities for patients which involved home economics, manual arts, upholstery, shoe repair, cosmetology, clerical work, reproduction and duplication, custodial services, food services, sewing, painting, nurses aide, and horticulture. The jurors presented several recommendations for the hospital, such as recruitment and inducement pay for psychiatric aides, removal of some geriatric patients to nursing homes, improved methods for treatment of alcoholism, means to transport visitors without cars, and private offices with air conditioning for doctors.
In 1976 the grand jury reported that "patient care appeared inadequate, facilities seemed in disrepair and in need of replacement or refurbishment..., the number of personnel on duty seemed limited [with] a very low level of morale on the part of the patients." A formal inquiry was deemed unnecessary since a consultant had already been hired to investigate hospital management. By 1981 the jury was pleased to note immense improvement at the hospital.
The Clifton T. Perkins State Hospital was established in 1959 as a maximum security facility for mentally ill prisoners and other psychiatric patients needing secure confinement. The grand jury devoted few resources to this facility, and in 1966 described it as a small hospital with few problems.
The Barrett School for Girls began as a private school in 1882 and was purchased by the State in 1931 for African American female juvenile delinquents. The school seemed to average between 60 and 70 residents. Periodically the grand jury would criticize the operating expenses, especially personnel. In 1953 the teacher to student ratio was one to seven, contributing to an annual cost of $3000 per resident. The equivalent cost at Crownsville was $1000 per inmate and in the county schools was $175 to $225 per pupil. In 1955 the jury called attention to physical problems at the school, such as worn floor coverings, old kitchen sinks, missing or damaged screen doors, peeling paint, and battered dining room furniture. Three years later repairs were completed. In 1963 the Barrett School merged with and moved to the Montrose School for Girls.
At the local level the grand jury intermittently inspected the Anne Arundel Hospital between 1933 and 1941 and health centers in 1948 and 1957-1958, and usually adjudged them in good condition. The 1933 report noted the upcoming elimination of student nursing classes at the former facility because of a surplus in the profession and insufficient experience garnered at a small hospital.
---
1520 Crownsville Rd., Crownsville, MD 21032 -- right across the road from the Maryland Rennaissance Festival. Hmmm.
---
Historians Work To Honor Mental Hospital Patients
Thousands Buried In Overgrown Grave
POSTED: 4:53 pm EST February 27, 2004
ANNAPOLIS, Md. -- There is a cemetery just outside of Annapolis that carries the sad remains of a time when the mentally ill had few allies and even fewer opportunities for a normal life.
Crownsville Hospital
Buried there are more than 2,000 African-Americans who were the original patients at a place once called the Hospital for the Negro Insane, now known as Crownsville Hospital.
The state wants to close the hospital to save money. That has prompted an Annapolis historian to start a crusade to save the cemetery and the memory of those buried there.
It was not easy being black at the turn of the last century, and even harder for the mentally ill. The white hospitals didn't want them, and, in many cases, neither did their families.
In 1911, in the spirit of reform, the state of Maryland created the Hospital for the Negro Insane, which gathered these outcasts in one place. It was considered progressive.
There, in the hands of white doctors and nurses, they were subject to the new therapies, like soaking in freezing water, being swaddled in hot blankets and solitary confinement.
When the depression hit, it became overcrowded. Young boys were placed in wards with older men who would sexually abuse them.
Patients slept two to a bed. The staff was overwhelmed. Patient logs show people dying from infected bed sores and gangrene.
The sick could not be isolated. Tuberculosis was rampant.
For many, the abuse continued after death, as some were taken to the University of Maryland Medical School and used as cadavers.
The rest were buried on an overgrown hillside behind the hospital, under stones as broken and sad as the lives that ended there.
"(There are) no names, just numbers. They need someone to speak for them," said Janice Hayes-Williams.
Hayes-Williams and social worker Paul Lurz have become the voice for the 2,400 souls.
As the descendent of Annapolis slaves, Hayes-Williams believes the lives of these people must be noted for their descendants.
"People need to know their family members are there," Hayes-Williams said.
She and a group of volunteers are now combing through the state records, determined to learn who died there, so a monument can be created with all their names.
"(It's) a memory to their trauma, their difficult lives, the hardships they endured here. I don't think, as a society, as a people, we should forget that," Lurz said.
It's said that the manner in which a community cares for its dead reflects the tender mercies of its people.
Hayes-Williams and Lurz periodically clear the dead leaves and debris from the fading stones and hope that the patients buried in the graveyard will finally be granted some small measure of dignity and kindness.
Anyone wanting more information about the project can contact Hayes-Williams at ourlocallegacy@aol.com or Lurz at (410) 729-6526.
adapted from nbc4.com
---
Historic mental hospital closes By Robert Redding Jr. THE WASHINGTON TIMES Published June 29, 2004 When the last handful of mentally ill patients leave Crownsville Hospital Center today, the state of Maryland will close the doors on a nearly century-old facility, leaving behind an empty building -- and a potter's field of unmarked graves holding the remains of the hundreds of mostly black patients. "The graves and the burial site will be retained, maintained and treated with the kind of dignity and respect that one would expect," said state Health Secretary Nelson J. Sabatini. He said the Anne Arundel County hospital, formerly known as the Hospital for the Negro Insane, will historically preserve roughly 500 acres of the 1,200-acre campus, where 1,800 graves of the hospital'spredominately black former patients are located. The hospital -- which at one time housed 1,300 patients annually with a ratio of one doctor to 225 adults and children in buildings meant for 1,100 -- is shutting its doors this week to save taxpayers $12 million a year. Its patient population peaked in 1955 at 2,719. Today, the last of its 200 patients will be transferred to the state's two remaining treatment facilities at Spring Grove Hospital Center in Baltimore County and Springfield Hospital Center in Carroll County -- largely because of advances in psycho-pharmaceutical medicine that enables a shift away from warehousing those with mental illnesses. "This is about restructuring the delivery system to make it more efficient," said Mr. Sabatini, who added the mental health system will continue treating the same number of patients. He said the remaining nonprofit organizations renting space on the hospital grounds will be allowed to stay until government officials exercise first options on the land or until a private company buys the land. The hospital, established by the General Assembly in 1910, began operation the next year, and was renamed Crownsville State Hospital in 1912. Although the hospital was built to be a service to the mentally ill, patients who were lost, were homeless or had syphilis and tuberculosis also ended up there. After death, many of the bodies either were claimed by family, buried in private cemeteries or sent to Baltimore for brain experiments. Staffers, however, buried an estimated 1,800 people on the grounds. About 1,400 are in unnamed graves, marked with numbers to protect their families' identities. Historians have been working for three years to complete identification -- difficult because many of the headstones did not have names on them until 1953. Mr. Sabatini said the closing will create a more efficient system enabling the state to direct $5 million into community-based programs for the mentally ill. The state also has set aside another $1 million to maintain the campus. "That was very old facility that required a great deal of maintenance," he said. "It would have required some significant capital investment in the very near future." He said that nearly all of the 490 Crownsville employees have found new jobs and that the remaining eight are being assisted with employment. But Sandy Bellamy, executive director of the Reginald F. Lewis Museum of Maryland African American History and Culture in Baltimore, is concerned that the institution's heritage be preserved. "Our first concern is to protect the documents and photographs -- any tangible artifacts of history," she said. Mr. Sabatini agreed. "Crownsville occupies a unique place in American history," he said. "We are going to preserve archives and memorabilia to make sure they are appropriately preserved." •This article is based in part on wire service reports. adapted from washingtontimes.com